Aged Care Marketing Services
Agility Communication are experts in aged care marketing. We work with aged care services and not for profit organisations to build their reputation,communicate effectively with staff and consumers and attract new clients. In this new digital age providers need to stand out from the crowd and deliver engaging content that really sells their services and ensures that consumers needs come first.
When it comes to aged care marketing, Australia is experiencing a revolution.
Consumer directed care, opening the sector to new players and an ageing population to name a few.
Smaller organisations are not only competing for funds for the first time, they are competing with international, multibillion dollar players.
My theory is that at a time of significant change, particularly when you are working in an environment that can be dysfunctional  – briefings that leave you baffled, unclear policy explanations, misinformation and dis-information – we stick to the work that falls within our comfort zone – program development and delivery, pricing models and so on.
Unless there is a dedicated marketing team actively marketing your aged care services, marketing may not even get off the agenda.  Until it is clear that the people are not coming and therefore the numbers are not adding up.
If any or all of this is true for you, or if you just feel a little bit out of your depth, it is not too late.
We can help you with…
Market research for aged care services
Communication and marketing strategy for aged care providers
Digital training and resources including web copy and social media
Direct marketing for aged care organisations that delivers results
LGBTI inclusiveness for aged care services
Read our latest blog posts related to aged care
Our blog features aged care industry related discussion and we keep you informed of the latest aged care marketing & social media tips. Below you can find our latest aged care articles or you can view the full blog page for more!
It is important that your service includes & supports GLBTI clients, Sexuality and gender continue to be important as people age.
client experience spreads like wildfire. Be proactive in Aged Care services, don't rely on clients to ask, anticipate and ensure they have what they need.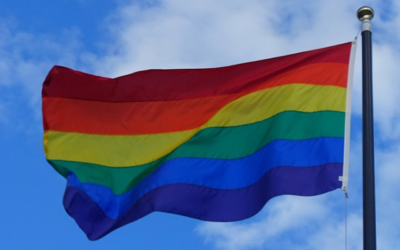 A Southern Cross University study found that ageing lesbian, gay, bisexual, transgender and intersex people in NSW are concerned about the lack of LGBTI-friendly aged care and retirement facilities and fear discrimination.
The study reports that "Older LGBTI people thinking of accessing aged care services have often had many experiences of discrimination when they were younger and they carry that with them through their lives and so that influences how they engage with service providers.