Marketing & Communications Workshops for Not-For- Profit organisations in Health, Aged Care & Disability Services.
Invest in training for you and/or your staff. Book a marketing workshop today with Agility Communication and feel empowered to create and enhance your presence in the market. We work with a wide variety of not-for-profit organisations in the health, disability and aged care sectors and our workshops cover a wide range of topics surrounding PR, social media and marketing communications. Our current workshops are below but if you can't find one that fits your needs please get in touch and we can work something out.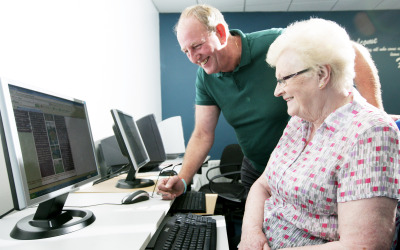 This workshop gives you an overview of the most popular social media platforms being
used by Not for Profits, health and aged services, disability services and most
importantly by your clients and other stakeholders.
Workshop Testimonials
Find out what others are saying about our social media, marketing and communications workshops.
Being aware that the success of today's businesses is inextricably linked to an active online presence and social media, Secrets Magazine engaged Noelene to workshop the best way to promote the magazine through Facebook. Noelene was engaging and very knowledgeable about the platform and we gained much needed insights, tips and best practice to aid marketing our business.
Trish Keven saying a few words about her experience of an Agility Communication social media workshop she attended
Noelene Gration is a consummate professional with a practical and passionate approach to delivering more than the contracted outcomes. She has enthusiastically embraced the opportunity to assist our region adopt social media as a business tool. Her contribution as a service provider to our Digital Enterprise program has gone beyond the expected.
Program evaluations and client evaluations confirm her capability and consistently indicate her ability to speak the language of small business!
Contact us to book a workshop or to find out more about our marketing and communication training services